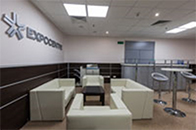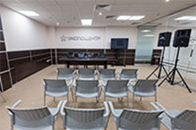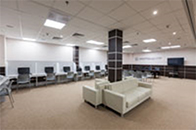 Dear participant of an exhibition!
You have a unique opportunity to use services of the Press center of Expocentre AO for free of charge.
Types of services:
Press releases (promo materials) of an exponent placement in the Press center of exhibition in which it is possible to inform about the latest presented novelties and other events. The Press Center can distribute press releases in electronic form in profile media, post in a news line on the website of Expocentre, spread out printed copies on information racks of the Press center.
Providing the Press Center for holding press conferences, presentations, interviews and other activities with media.
Press releases may be sent to press@expocentr.ru with a subject «Press release of the company (company name) for the (name of the exhibition)». For placement of press releases on information it is necessary to transfer prior to the exhibition in printing version to the Press Service (Congress Centre, office 123).
Contacts:
Òåë.: +7 (495) 605-71-54, 605-68-28
Ôàêñ: +7 (495) 609-41-30
E-mail: press@expocentr.ru